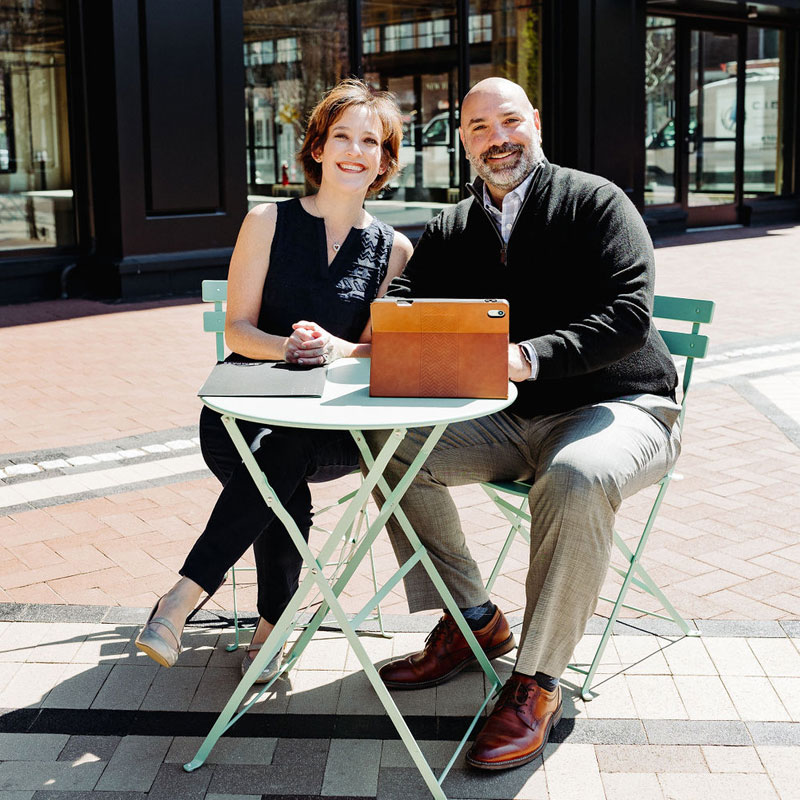 MeetCarmine & Debbie Rauso
What does "white glove" service mean to you? It's different for everyone, and that's why we ask each client to help us understand what it means to them, and then take great pride in delivering on it. Our approach is centered on you! Consumers have choices and we recognize and feel a sense of responsibility to guide our clients through each step of the process. Buying or selling a home is an exciting time, and it doesn't have to be stressful when you have the right partner! If you're looking for a REALTOR® team that expertly guides you through the complexities of real estate transactions, is easy to work with, and will leave you dazzled by white glove service, then look no further. Unlike other large teams that shuffle you from person to person, we provide a personal experience throughout the process. We work on your timetable with a no-pressure approach. For us, it's all about cultivating relationships and learning about how we can best serve your needs. We also believe the proof is in the pudding, which is why we're proud to share that we were recently awarded the Excellence in Client Service Award by Homesnap, a leader in the real estate industry.
Prior to our careers in real estate, we each spent over 25 years in corporate America. These experiences have taught us many lessons, not the least of which are to be reliable, communicative, and focused on solving problems. Whether you are buying a home to live in, or an investment property to start or build your portfolio, we will help you identify and achieve your specific needs and goals, all while delivering an exceptional experience. As homeowners and real estate investors ourselves, we leverage our background and expertise to tailor the experience to your specific circumstances, needs and dreams. But don't take our word for it; check out our Testimonials and see what others have said about working with us.
We take tremendous pride in being REALTORs® and it never feels like work. We love what we do, and we love who we work with. When we are not immersed in real estate, we enjoy spending time together. As a married couple of over 20 years, we still seek out opportunities to relax and have fun together. We enjoy exploring different cuisines from around the world and cooking together. We relish gathering with family and friends, exploring scenic bike trails in the area, and spending time with our three kids and our rescue dog.
Carmine was born and raised in Delaware County. Debbie spent her early years in the Baltimore area, and moved to the area to attend Saint Joseph's University where she and Carmine first met and became friends. Debbie and Carmine are both licensed in Pennsylvania, and Carmine also holds licenses in Delaware and Maryland. If your search geography is outside of this area, our vast network of agents also allows us to vet and connect you with the right agent in any part of the country or around the world. Ready to make a move? Reach out to one of us and let us help you make your real estate dreams a reality!